As I am only just becoming familiar with whats available in this space and its a relatively underdeveloped area of gaming particularly from the Chinese perspective I will be covering off some products as I find them, particularly the Chinese kits. Part of the reason I started to pick this particular project up again has been the recent developments in terms of the availability of figures and vehicles in this area.
As ever though its the talented teams from S&S, Elhiem and Hobby Den that are moving forward to create Figures and vehicles for Pacific gone Hot.
Figures


Elhiem
Chinese Infantry. Elhiem have started on a very tasty tester figure which is shaping up quite nicely, depending on what the demand looks like will probably depend on the speed of development of a more rounded Range. So if you want more let Matt know either through his web site or his Elhiem Figures area on the guild forum.
Vehicles
On the vehicles front there is a fair bit of movement with a number of new Chinese models, Recent releases from S Models and Hobby Boss combining with existing offerings from S&S and items being worked on by Hobby Den.


S Models
S Models BMP 1 - two vehicles in one pack gives a very cost effective route to a type 86, currently three varients could be created using turrets from the S&S WZ551(ZSL92A) kit allowing for aType 86-1 to be created although I am not clear if this was a prototype only.
They come with decals for Chinese Wagons not surprisingly so a top buy all round.
In addition S Models have recently released a Type 99 which also comes with Chinese Decals and I'm assuming two in a box. Looking at the Sprut immages it can probably be built as a Type 98 or Type 99. I have one on route from the Hobby Den, so more on that in the not too distant future.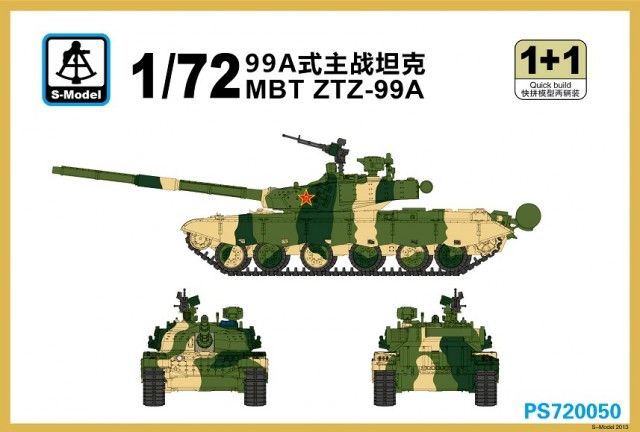 Hobby Den
Last I spoke with Brian he was off to investigate if he could build the ZBD 2000 turret that would allow you to convert your S Models Type 86 Wagons into Type 86Gs Heres hopeing its going well as there seemed to be quite a bit of interest when it was mooted on the Guild.
Of interest the same turret is deployed on the ZSL92B, Brian tells me he is looking at a complete ZSL 92B, with a prototype being put together within the month, heres hoping he puts the turret out as a separate item as well.
One re issued kit and a couple of last years releases to cover here so on the re issued front Shaun is working up to remoulding the Type 63 which of course is only one road wheel shy of a Type 89 (ZSD 89) which is the in service version of the Type 85, with the HMG turret from The ZSL 92 it forms the basic APC variant, with the 25mm turret it represents a ZSD 89 II.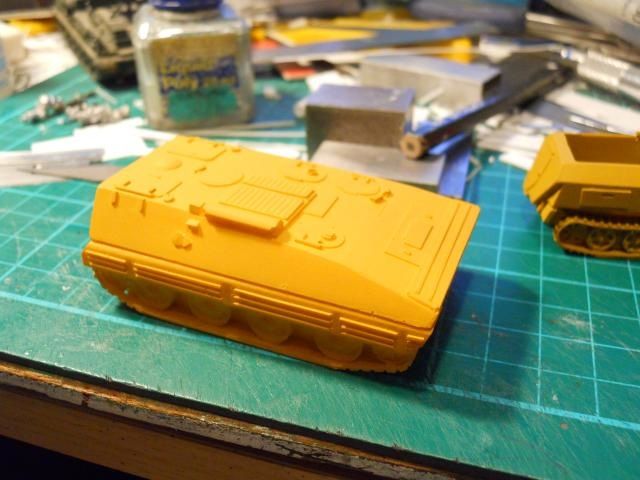 In addition last year shaun launched a Type 99 and two versions of the WZ 551 or ZSL92 handily these provide two turret options deployed with the types ZSL92and ZSL92A. I am thinking of having a bash at a bit of scratch building around the HJ 9 varient
A number of Shauns Soviet releases are also good for vehicles in this space, noteably the 2S3 and at a push the 2S1. I think somewhere in the production pipeline he also has the Chinese HMMWV which would be nice.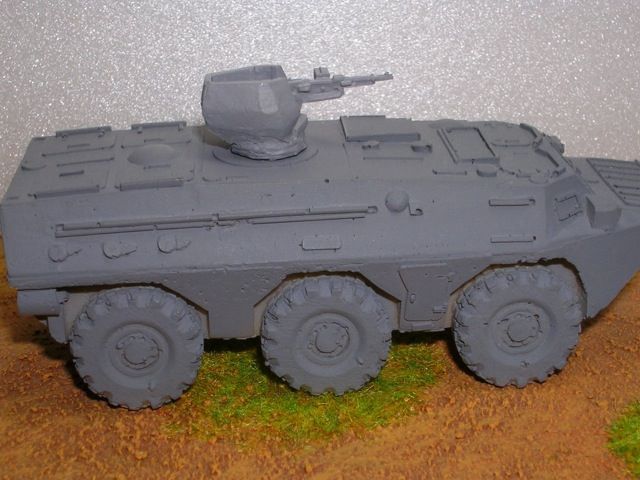 All available through the
S&S new Shop
, I have just ordered a few of this lot to look at and play around with.


Smerch
Smerch have released a Russian 9A52-4. This has been both exported to and inevitably copied by the Chinese, have yet to dig out any details although these guys are normally fairly expensive. The good thing about MRLs is you won't be needing to many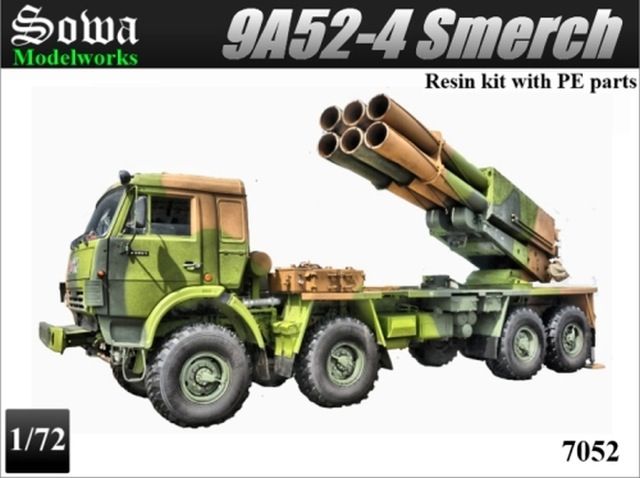 Revell
I covered this over on Cold War Gamer but its far more applicable here, Revell will be releasing a T 90, currently in Service with both the Indian and Russian Army within the region, so a choice of Cam Schemes and Infantry to play with.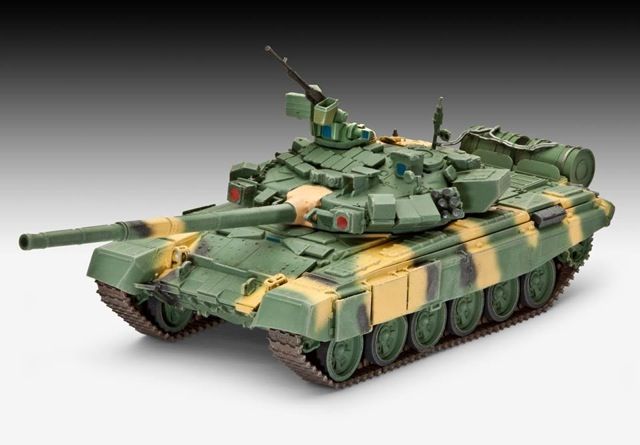 ACE

I also dragged over from Cold War Gammer this re - release anouncement of the ACE BMP 2 this time with Rubber tracks which could dramatically improve the build time and effort, but then again may just introduce some problems of their own, another good kit for post Soviet Russians or Indians.
Hobby Boss
Hobby Boss have recently released this version of the Z-10 Attack Helicopter, which comes with another set of handy Chinese decals. Not that this is in particularly wide spread use, although the betting mony says if you have them and your fighting you deploy them.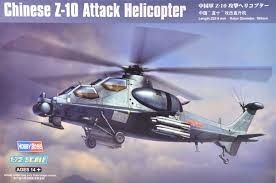 Decals
Managed to find these on eBay, purchased from Hong Kong, good service. I did buy quite a few though. They came from either Globaltoy or Orange Hobby.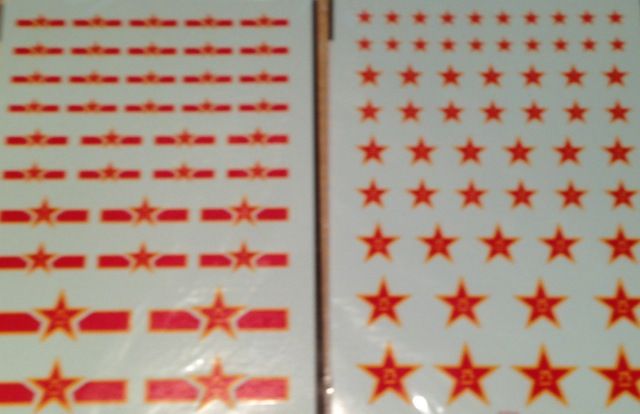 Web
As I have been researching some relatively new topic areas I have re discovered the utility of some sites I have used in the past as well as discovering some new ones.
Military Weapons of Japanese Neighbours Site

Military Weapons of Japanese Neighbours
is very useful Japanese language site is and contains more detail than some of its English counterparts. Not to bad when used in conjunction with a Translator and better coverage than Sino Defence. Bit of a Gem really and shows the advantages of searching on immages without which I would not have found it, excellent resource all round. Primarily covers Chinese and Taiwanese systems. The
Chinese Army Systems
can be found here.
Cold War Gamer on Face Book

As I mentioned in the last edition of Cold War Gammer I now have an active Facebook page which as a micro blog offers a bunch of news as it happens covering:
new releases,
upcoming posts, in this Blog and the Dragon Rising
Links to my work in progress posts on the guild forum
posts of note from blog sites covering the cold war and ultra modern period.
Together with links to a wide range of pages relevant to the contents of the two blogs. Its also a good place to chat or ask questions and a bit more flexible than the blogs, Take a look
Scale Mates
Also worth a look on the web if you have not already found it is the scale mates site. Which is a great modelling resource pulling together a variety of Internet feeds to provide fairly comprehensive information based on searches for the kits or vehicles your looking for including;
Other a Kits
After Market accessories
Pricing and links to on line retailers
Coming Up On Dragon Rising, Bear Resurgent
So whats coming up over the next three months I'll be completeing a series of Posts on Chinese equipment and US Orbat as well as reviewing models suitable for USMC, Chinese Army and A Stryker Battalion.
In the back ground I'll be doing some thinking about what makes terrain modern in the Asian component of the Pacific rim along with looking forward to a bunch of kit and figure releases as Pacific goes Hot takes off
If you have any Dragon Rising, Bear Resurgent product news that you would like to share drop me a line at
coldwargamer@gmail.com